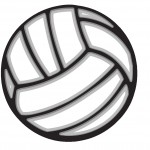 Hello Hawks!
See Below for an important change to the schedule on Thursday & Friday of this week.
Thursday, September 14
NO FRESHMEN PRACTICE
2:45pm – 4:45pm
2:45pm – 4:45pm
Friday, September 15
2:10pm

JV and Varsity Bus Departs

Freshmen Game Canceled – Practice 3:00pm – 4:30pm
3:45pm

JV Away- Merrimack

5:00pm

Varsity Away-Merrimack
Go Hawks!