This week in Blue Hawk Volleyball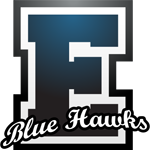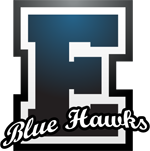 Hello Hawks,
CONGRATULATIONS to all teams on the sweep of the Warriors!  
Thank you to all teams, parents, and families for participating in the car wash fundraiser.  It was a great success and the money raised will be very helpful in supporting our program.
We have just begun our Raffle Calendar Fundraiser.

We will be selling raffle calendars, $5.00 for one ticket entry, or $10.00 for 3 tickets.
Prizes for the raffle calendar are very exciting this year and we thank you again for your incredible donations.
All winners for the raffles will be drawn on Tuesday, October 17th, so please make sure all your tickets are sold and turned in before that date.

Also, on Thursday, September 28th, we will have the Margarita's Fundraiser.

All you have to do is, go to Margarita's in Exeter, eat, and mention Exeter High School Volleyball, and a portion of what you spend will be donated to our program!
Game Schedule for the week:
Monday, September 25
2:10pm -Freshman Bus Departs
3:30pm -JV and Varsity Bus Departs
3:30pm -Freshman Away- Timberlane
5:00pm -JV Away-Timberlane
6:15pm -Varsity Away- Timberlane
Wednesday, September 27
2:00pm -Freshman Bus Departs
3:15pm -JV and Varsity Bus Departs
3:30pm -Freshman Away- Bedford
4:45pm -JV Away-Bedford
6:00pm -Varsity Away- Bedford
*Practice schedules are posted on the Schedules Tab 
Thank you all again for your continued support, and Good Luck to all teams this week!
GO HAWKS!