Fall 2020- To all Student Athletes interested in Volleyball: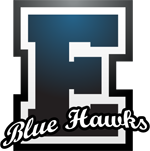 The 2020 volleyball season is just around the corner. All Student Athletes should report on Tuesday, September 8th , 2020 to the Exeter High School gymnasium (registration times are TBD).  We must be conscious to observe social distancing rules, be prepared with masks and parents may not enter the building unless authorized by appropriate staff.   Which means it is extra important to take care of paperwork and sign-up necessities AHEAD OF TIME, and NOT the day of! 
If you have not already turned the appropriate forms in to the athletic office (link to Registration Site below), please send in a completed physical examination (signed by your doctor), your signed player's contract, signed insurance form, and completed release and indemnity form to the athletic office before September 8th  (there may be additional paperwork to fill out and send in due to Covid regulations).   You will not be allowed to participate and will be asked to leave the High School premises unless all the required forms are complete and executed properly!  If you have any questions regarding your status, need to find any forms, or have decided not to play this year, please contact Kristen Morissette at 775-8406 or khodsdon@sau16.org.
Tryout Schedule TBD:
Tuesday,  August 8th
SOPHOMORES – JUNIORS -TBD
SENIORS-TBD
FRESHMEN ONLY- TBD
Wednesday, September 9th
SOPHOMORES – JUNIORS -TBD
SENIORS- TBD
Thursday, September 10th
SOPHOMORES – JUNIORS SENIORS
FRESHMEN CLINIC
Friday,  September 11th
 Practices begin (times TBA) or…
 Last day of tryouts if needed
Paperwork:  Below you will find a link to the registration for fall sports at EHS.  All athletes must complete the "FamilyID" Registration by August 31st, 2020.
**FALL SIGN UPS HAVE BEGUN – SIGN UP ON FAMILY ID**
https://www.familyid.com/exeter-high-school
FALL REGISTRATION WILL CLOSE (TYPICALLY A WEEK TO 10 DAYS BEFORE TRYOUTS)
A Note from Coach McDonnell (Coach Kate is still using this message):
"While we wish we had the resources to take all players, volleyball is very well attended at Exeter and unfortunately there may be cuts.  We ask all parents to prepare their children for that possibility and let them know that giving their best effort should never be looked upon as failure.  We like to remind players that many a great player was initially cut from their high school team (Michael Jordan comes to mind).  Try hard and regret nothing!
Often times we have players come out for volleyball because they have been encouraged that it is, or they perceive it to be, the "easiest" of the fall sports.  It is my experience that those players are shocked at what is required of them when they arrive.  Tryouts will be rigorous and volleyball is a demanding sport that requires physicality, stamina and a particular set of motor skills, .  We strongly recommend players come to tryouts fit and having practiced over the summer to reduce the risk of injury and improve their chances of a successful tryout.  Good luck to all!"
Additional Information:
Up to date information can be found on this site and the official athletic site for EHS is here.
Please check to make sure all forms are filled out completely and
signed by parents and students where indicated.
 Thanks and good luck to all,
2019 Coaching Staff:
Coach Simmons
Coach Morissette
Coach ?