This Week in Blue Hawk Volleyball!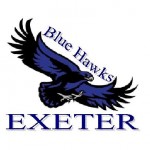 Hello Hawks,
Welcome to the second week of competition!
A few reminders for this week:
Our Boosters' Club is trying to finalize the calendar fundraiser, so any donations that you would like to submit must be in AS SOON AS POSSIBLE.  Thank you in advance for all your generosity and support to the program and this fundraiser.
Also, money for spandex and sub orders should be given to coaches
The car wash will be held this Saturday (9/16) from 10am-2pm.
Time slots for the car wash are:
Freshman  8am-10am
JV  10am-12pm
 Varsity from 12pm-2pm.
We have three triple headers this week (Monday, Wednesday, Friday) so a lot of exciting volleyball.
Game Schedule for the week of 9/11 to 9/15:
Monday, September 11
3:30pm

Freshman Home- Alvirne

5:00pm

JV- Home Alvirne

 

6:15pm

Varsity Home- Alvirne
Wednesday, September 13
Bus Departs 2:10pm
Freshman, JV and Varsity 
4:15pm

Freshman Away Londonderry

4:15pm

JV Away-Londonderry 

5:30pm

Varsity Away-Londonderry 
Friday, September 15
2:00pm
Freshman Bus Departs
3:15pm
JV and Varsity Bus Departs
3:30pm

Freshman Away- Merrimack

5:00pm

JV Away- Merrimack

6:15pm

Varsity Away-Merrimack
*Practices are posted to the schedules page 
Good luck to all teams this week! Go Blue Hawks!