Hello Hawks,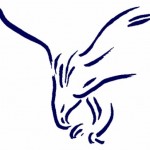 Just wanted to let everyone know we have updated the calendar to include all of next weeks events (practices and scrimmages) for all three teams.  Remember to subscribe to the email list if you want email notifications when we post to this site (see box to the right of this post).
The best way to stay up to date is to check the "Schedule" Page on this website!  That is the only way you can assure you have the latest changes and updates.  I have included a link to the current schedule if you would like to print it with the explicit warning that things can, and likely will, change!  Aug 21 – 26 Schedule for Printing.
Special Dates and Times (other than practices):
Thursday, August 24th – 4:00 pm – 7:30 pm – JV and Varsity Home Tri-Scrimmage with Epping and St. Thomas
Saturday August 26th – 9:00 am – 1:00 pm – Varsity Jamboree Away at Spaulding High School
Tuesday August 29th – 4:00 pm – 7:30 pm – Varsity Jamboree Away at Oyster River High School.
A special note to parents:  We know pre-season is difficult to fit into your busy schedule, especially for incoming freshmen.  We are asking that you make EVERY EFFORT to please be on time to pick up your daughters at the end of a practice, scrimmage or game.   Coaches must remain with players until they are picked up so your help with this would be greatly appreciated.  Please also note that when there is an event or happening at EHS (such as a home football game), players will often stay after a practice or game to attend.  On these days we will release the players provided they are staying on school grounds.  Please talk to your daughters about making good decisions and staying safe at all such events.
Finally we will be announcing a boosters meeting soon so please stay tuned.  We can use all the help we can get so if you would like to be involved please contact our Head Boosters: Deirdre Johnson or Russ Peirce for details.
Looking forward to an awesome season for all!
Coach Mike