This Week in Blue Hawk Volleyball!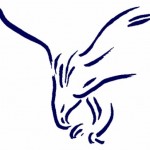 Hello Hawks!
Here's hoping everyone's first day of school is a great one!  With the new year comes afternoon practices and matches.   The Boosters have requested we meet on Wednesday, August 30 at 6:00 pm in the Morissette Room (just inside the front entrance of the high school and to the left of the cafeteria).  A copy of the agenda will be available soon but some of the general things we will discuss are:
Food & Drink for away games
Concession for Home Games
Fundraising
Apparel for the players/coaches
Senior Night
Dig Pink Night (Cancer Awareness)
Program development
Team Parents
On Tuesday, the Varsity will travel to Oyster River for a Jamboree.  The schedule of play is as follows:
We play (in order):
4:00: Portsmouth
4:25: Winnacunnet
4:55 Farmington
Off
5:25: Oyster River
All practices this week are posted on the SCHEDULE PAGE.  There will be no practices on Saturday or Sunday.  Varsity will practice on Friday Morning at 8:00am and Monday evening at 6:00pm (our home opener is the following Tuesday).  Freshmen and JV are still TBD.  Please monitor closely for any changes (check before each practice).  Thanks!
Have a Great first Week!
Coach Mike