Hello Hawk Families: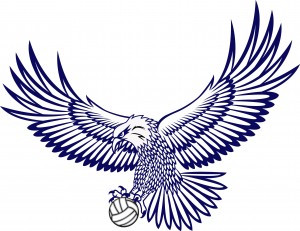 Here is a reminder of the schedule this week.  Keep in mind that the Varsity games follow directly after the JV so the times listed on the calendar may vary slightly.  Generally, the JV match and Varsity warm ups finish approximately an 1:20 minutes after the scheduled start of the JV match.
Remember that Friday is the BIG GAME against Winnacunnet!  We are trying to pack the house with fans so bring your cousins, uncles, aunts, brothers, sisters, the mail man, your neighbor's mother-in-law, your best friends wife's uncles cousin, and anyone else you can think of!!  Go Hawks!
Monday 5PM & 6PM:

JV and Varsity at Home vs. Pinkerton Academy

Tuesday 4PM:

Freshmen Home Vs. Pinkerton Academy
[Yoga at 4:30, Varsity Practice at 5PM]

Wednesday 5PM & 6PM:

JV and Varsity Away vs. Alvirne

Thursday 3:30PM:

Freshmen Home Vs. Portsmouth
[Varsity Practice at 4:45 in small gym]

Friday – 3:30PM Freshmen, 5PM & 6PM for JV & Varsity:

Tripple Header VS. Winnacunnet
Coach Mike