Hello Hawks,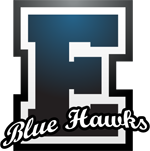 What a whirlwind start to the season!  It's been a lot of fun and a lot of work and all three teams have handled it beautifully!  Much thanks to the boosters club for all of their efforts this year!  A reminder that this Saturday we are holding a Car Wash Fundraiser from 8am – 2pm at the Sunoco in Exeter on Portsmouth Ave. (across from Dunkin Donuts).  The Shift schedule is on the calendar for each team!
Despite dropping a 5 setter to Spaulding, the Varsity received some nice press from Seacoast online this week in this article (Thanks to Ryan O'Leary for the coverage! Hit him up on Twitter at @RyanOLearySMG).  
All three teams continue to improve and as we move closer to mid season.  We realize time management is a challenge for all.  Please remember to plan ahead for homework and projects.  Make sure to plan for plenty of sleep and be sure you are eating well.  Here is a nutrition handout for all: sports_nutrition_handout.  Also, here are some quick tips on Time Management for Students.
As a reminder, the Exeter Blue Hawk Volleyball Decals are in!  Please look for the order form from your daughter soon (will be handed out today) or they can be purchased at concession during home matches.  Speaking of which, we can always use volunteers for the Concession stand!  Thanks for volunteering.
Upcoming events:  As mentioned the car wash is tomorrow! Spread the word.  Also, We will be collecting money for the Susan G. Komen Foundation for the month of October.  We will have two nights to raise awareness (Dig Pink nights) on October 7th and 15th.  Remind your friends to come and support the effort and help raise awareness about Breast Cancer.  Please see this article for more information.  Thanks!
Have a great Weekend!
Coach Mike
Go Hawks!