Hello Hawks,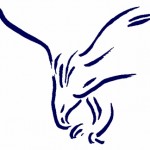 We start to really roll this week! Welcome all new players and parents and Welcome back to all returning players and parents.  Here's looking forward to a GREAT season!
Monday
7:00 pm Boosters/Parents Meeting in the cafeteria – All Parents encouraged to attend.
Tuesday
Varsity Travels to Oyster River for Jamboree
Bus leaves around 4PM
Wednesday
Thursday
Varsity and JV Scrimmage Vs. St. Thomas
Starts at 6:00 pm
Friday
Saturday
Car Wash – All Teams – All Players
Schedule to be determined at Boosters Meeting.
Coach Mike