Hello Hawks,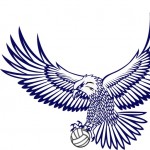 Welcome back to school!  Here's hoping you all have a great start to the school year!  Below is the schedule for the Week of August 31st (and a little peek at the home opener!).  Wishing you all the luck in reaching your academic and athletic goals this year.
Monday
Tuesday
Wednesday
JV/Varsity Tri Scrimmage (Oyster River and Epping)

Begins at 4:30pm
Seating limited… Bring Camp Chairs!

Freshmen Practice right after school
Thursday
Friday
No School
Varsity practice 8 am
JV Practice 2 PM
Saturday – Sunday
---
Monday, September 7th
No School
Varsity Practice 6-8 PM
Tuesday, September 8th
TRIPLE HEADER HOME OPENER VS. GOFFSTOWN!!!!!

GO HAWKS!
Coach Mike