Hello Hawks!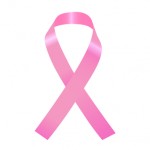 A reminder that tonight, October 1st,  is DIG PINK night! Let's spread the word and get as many people to the matches tonight as we can, so we can raise some money and awareness for an amazing cause!
Another reminder that all players should be selling raffle calendars and turning them in to their coaches. The due date for the calendars is quickly approaching, so SELL, SELL, SELL!
Here is the schedule for this week:
Monday, October 1
DIG PINK NIGHT!
5:30pm: JV Home vs Spaulding
6:30pm:Freshman Practice
6:45pm: Varsity Home Vs. Spaulding
Tuesday, October 2
3:00pm: Freshman Practice
3:00pm: JV Practice
4:45pm:Varsity Practice
Wednesday, October 3
4:00pm: Freshman Away at Pinkerton
4:00pm: JV Away at Pinkerton
5:30pm: Varsity Away Vs. Pinkerton
Thursday, October 4
3:30pm: Freshman Home vs. North
4:45pm: JV Home vs. North
6:15pm: Varsity Home Vs. North
Friday, October 5
JV and Varsity Scheduled Day off
3:00pm: Freshman Practice
GO HAWKS!