Hello Hawks,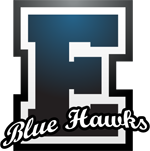 Just a reminder that Open Gyms begin This Monday, June 23rd.  Unfortunately, I am informed we only have one court available to us due to a scheduling conflict.  We will do the best we can to get everyone adequate playing time.  I have also arranged to stay in the gym until 9:00 PM
4:30 – 6:00 Middle School and Incoming Freshmen
6:00 –

9:00

High School and Alumnae
See you on the court!
Coach Mike