Hello Hawks,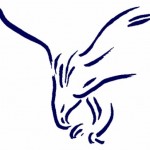 This is an important update to the schedule.  Tomorrow (Monday September 12) the Freshmen and JV teams will be dismissed early at 1:35 and will travel together to Alvirne High School in Hudson, NH.  Varsity will leave at 3:50 on a separate bus.  The match times are:
3:30 Freshmen
5:00 JV
6:15 Varsity
FOR FRESHMEN AND JV PLAYERS AND PARENTS: Freshmen players will stay through the JV match and until the Varsity Warm-ups have concluded then will return with the JV to EHS.  We expect they will arrive back at the school at APPROXIMATELY 7:15 – 7:30 pm.  This is a longer than usual evening for Freshmen and an early departure and return for JV.  They should plan accordingly and are encouraged to bring homework with them if needed.  
A reminder that the schedule for games and practices is on our schedule page and we encourage you to check often for changes.
Thanks and Good luck to everyone!
Coach Mike