Hello All,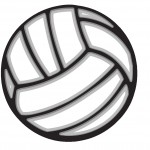 Just wanted to let everyone know of the schedule for today and some reminders for next week.  
Today the Freshman team is scheduled away at St. Thomas Aquinas in Dover with a start time of 3:30.  The bus for Freshman players will depart at 2:10.
JV and Varsity will be away at Concord.  The bus will depart the High School at 2:15 for both teams.  The JV match is scheduled to begin at 4pm and the Varsity match will follow immediately after, around 5:15.
*also a reminder about team picture days. Tuesday September 13th, JV pictures will take place at 2:20 and Varsity pictures at 2:30.  Freshman picture day will be Wednesday September 14th at 3pm.
Good luck to all three teams today!!! Let's go Hawks!!