Hawks,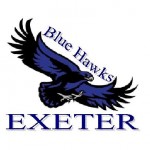 The most likely scenario for Monday, August 10th is that the Gym Floors will not be ready.  I will head over to the school today (Sunday) to Verify.
If we find that to be the case;
There will be no Middle School Session offered this week.
The High School Session will be held at the RIM in Hampton from 6-8 ON ONE COURT so space will be limited.
If the floors by some miracle, happen to be ready, I will post on this site later tonight.
Also, I will be traveling this week out of town so I am not able to run conditioning on Tuesday and Thursday.  It will be up to you to get your personal conditioning in before the season starts.
Thanks and enjoy the rest of your summer.
Coach Mike