Hello all,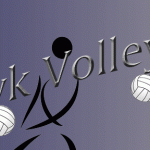 I am starting the "looking forward" post with a look backwards!  Yesterday the Varsity and JV teams hosted a tri-scrimmage with Oyster River and Epping.  It was a very helpful building block in preparation for our opening match next week.  Thanks to all the parents who came out to watch and to Epping and Oyster River for attending.
Upcoming events:
Thursday September 4th

Varsity/JV Scrimmage away at Coe-Brown 4:00 pm

Friday, September 5th

Booster's Meeting from 7:00 – 8:30 pm in the Cafeteria

Team Parents will send or have sent an agenda

Saturday, September 6th (Correction)

Collect items for the Yard Sale 9:00 – 11:30 am

Monday, September 8th

Season opens away at Goffstown

Wednesday, September 10th

Home Opener against Bishop Guertin
Triple header with all three teams in action

Sunday, September 14th

Car Wash Fundraiser at the Sunoco in Exeter

Saturday, September 20th
Have a great rest of the week!!!  Go Hawks!
Coach Mike