Hello Hawks!!!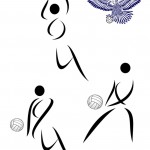 Summer gym begins this Monday, June 25th.  We meet in the main gym of Exeter High School.  This is a great opportunity to start working on your game for August Tryouts.
4:30 – 6:00 PM All middle school players including incoming freshmen.
6:00 – 8:00 PM All High School Players.
Hope to see everyone there!
Also, Access Sports will be having their annual Sports Physicals.  in year's past, a donation of $5.00 is all that is required and we assume it is the same this year.
Thursday, July 26th  5-7pm
Tuesday, July 31   5-7pm

155 Borthwick Ave #102, Portsmouth, NH

Tuesday, August 7  5-7pm

6 Freetown Rd. Raymond, NH

Thursday, August 9  5-7pm
Coach Mike