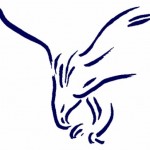 The Blue Hawks are moving on!  
Congratulations ladies! That win came from hard work, dedication to the plan and PURE HEART!!!!  A huge thanks to all the Blue Hawks who came out last night in support.  We packed our side of the stands with Blue Hawk Fans and IT MADE A HUGE DIFFERENCE!!!  Thank you!
We play next at Pinkerton Academy on Wednesday night at 7:00 PM in the Final Four against Hollis Brookline.
LET'S DO IT AGAIN!  PACK THE STANDS WITH BLUE HAWK FANS!
GO HAWKS!