Hello Hawks!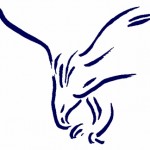 Just a few reminders:
-Next week (Monday, July 16th) we will be running the middle school/incoming freshman camp.  So if you haven't signed up yet, or know someone that would like to attend that hasn't signed up, there is still time!
-Also, we are running conditioning sessions at Access every Wednesday and Friday from 10am-11am.  It is a great way to increase strength, speed and mobility before the season starts.  These sessions will also help to reduce the chances of injury during the season.  It is a great opportunity to get in shape this summer!
-Lastly, open gyms are on Monday nights at the High School
Middle School/Incoming Freshman-4:30pm-6pm
Returning high school players- 6pm-8pm
Hope everyone is having a great summer!
See you all soon!