Hello Hawks!
There will be no Middle School/Incoming Freshmen session this evening (July 29th) as they have started the re-finishing of the gym floors at the high school.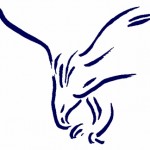 The High School Session will be from 6-8 PM at The Rim in Hampton. Reminder that we have a scrimmage tonight so play may be limited.
Also, If you have not done so already, all players will need a current physical signed by a doctor. For those of you that still need it, please see the below information:
August 5th – 5:00pm-7:00pm at Exeter Access Sports Medicine 775-7575
August 12th – Access Sports Medicine Dover

Sports Physicals:  Cost $5.00
Finally, All Athletes will need to be registered through the following link to be eligible for tryouts in any sport.
https://www.familyid.com/exeter-high-school
Thanks!
Coach Mike