Hello all,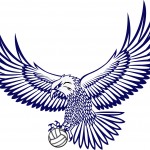 Due to low turn out we have changed the Camp this week to a one-day free clinic from 9am-12pm on Tuesday (July 29) at EHS.  Reminder there is no Middle School Open Gym on Monday Evening (July 28).
The High School Summer Gym will take place as planned at 6pm on Monday (July 28).
Remember that tryouts/preseason begins on Monday August 18.
Coach Mike