Hello Hawks!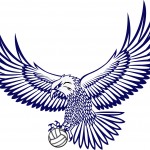 What an incredible week!   After starting out with #1 Merrimack last Monday, we hosted #2 Pinkerton for Senior night for a triple header!   After sweeping the Astros in all three matches we headed up to Red Raider country for a great match with Spaulding.  After the JV went three with Spaulding and played some of their best ball of the season, the varsity earned an important 3-0 victory to secure (unofficially) the sixth seed overall going into the playoffs!  It is Exeter's first home playoff game in a long time so we hope to see the stands packed with Fans this coming Wednesday!  Congratulations to all on a great regular season.
JV Tournament

Monday 3:00 pm – 8:30 pm at Pinkerton Academy

On Monday the JV will participate in the season ending tournament at Pinkerton Academy with 16 other JV teams from around NH.  The festivities start at 3:00 pm and there will be an early release to catch the bus.
Varsity Preliminary Round – HOME MATCH!

Wednesday at 6:00 pm
We don't officially know who we are facing but it is likely to be Spaulding again (6 plays 11).
Come support Blue Hawk Volleyball!!!
A huge thanks to everyone who has supported us all year.  A special thanks to Coach Taylor for announcing all of our home games.  He does a great job and we all appreciate it!!
Go Hawks!
Coach Mike