Hello Hawks!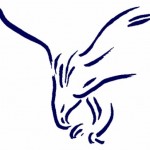 It's been a great season so far and as we enter the final week of regular season, there are a couple of ceremonial events we want you to know about.  On Monday, we have our second to last home match.  As has been our tradition for several years, we will announce all of the JV players at the start of the match.  We expect that the announcements will happen at approximately 4:50 pm so parents should arrive a little early to the match.
Also, On Wednesday, Our last home match of the regular season, we will celebrate our Seniors on Varsity.   This year we have 7 Great Seniors!!!  As usual and in fairness to the visiting team, our warm-ups will be 6 minutes visiting team, 6 minutes Exeter, SENIOR NIGHT CEREMONY, and then 3 minutes shared.  We expect this to take place roughly between 6 and 6:15 pm.  
| | |
| --- | --- |
| Caleigh  | Bousquin |
| Hannah | Hoffmaster |
| Valerie | Johnson |
| Kristen | McLaughlin |
| Taylor | Merrick |
| Jessica | Peirce |
| Sophia | Scola |
Monday and Wednesday are triple headers (Freshmen begin at 3:30, JV at 5, Varsity at 6:15) and the last home matches for all teams.  Thursday marks the end of the Freshmen season as they will travel to Portsmouth.  On Friday, JV and Varsity travel to Spaulding High School for the last regular season match.
Enjoy the week!
Go Hawks!
Coach Mike