Hello Hawks!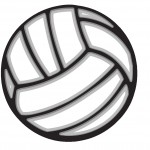 There will be NO CONDITIONING this Friday August 5th.
Also, there is a slight possibility the Gym floors may be ready for Next Monday's open Gym (August 8th).  Please stay tuned to the website for further details.  If it is not ready, we will not have open gym on Monday.
A Reminder to all that paperwork required for tryouts should be turned into the Athletic office by now.  PLEASE do not wait until Monday and risk not being able to tryout!
Thanks!
Coach Mike