Hi Folks,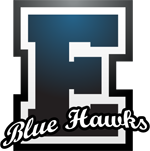 We have been informed that due to a scheduling conflict at Bishop Guertin, the FRESHMEN MATCH AGAINST BG SCHEDULED FOR WEDNESDAY, SEPTEMBER 9TH HAS BEEN CANCELLED.
Also, The JV Match will start later than originally posted.  We expect the bus to leave at 3:45 (JV & Varsity) and the JV match will now start at 5:30 pm with Varsity to follow directly after (approximately 6:45).
BG is an hour long drive so players should plan accordingly with regard to homework assignments or other obligations as we are likely to arrive home after 9:00 pm.
We are all very excited for our opening match tonight against Goffstown.  We hope to see you there this evening.  Bring a friend/fan and come cheer us on as we break into the 2015 Season!!!
Go Hawks!