Hello Hawk Families!!!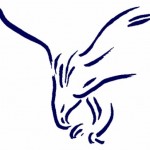 We have a very busy and exciting week ahead.  We open at home against the Grizzlies of Goffstown on Tuesday and have back to back matches as we travel to BG on Wednesday.  Friday we host the Tide of Concord High to finish out the week (Tuesday and Wednesday are Triple Headers!!).  We are looking forward to seeing all of you in the stands.  Spread the word and let everyone know the Hawks are ready for a great year of competition!


Have a great Labor Day and enjoy the week!  GO HAWKS!
Coach Mike