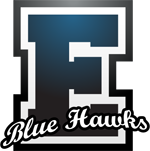 Hello Hawks!

This week we have a scrimmage scheduled for Tuesday that will include the Varsity and the JV. We will be hosting St. Thomas and Epping High School as has been a tradition for several years now. The Scrimmage will start at 4:30 pm and end at approximately 7:00 pm. There will be limited seating with all three courts in use. Camp Chairs are acceptable.
Freshmen, JV & Varsity will open their season away at Merrimack High School on Friday. Coaches will inform each team of their bus schedule early this week.
The Practice Squad will meet Tonight (Monday) from 6:00 pm to 7:30 pm and Thursday right after school (2:45 – 4:15).
There will be a Parents & Booster Meeting this Wednesday September 4th at 7:00 PM in the Morissette Room. Please feel free to contact me with any questions.
Coach Mike