Hello Hawks!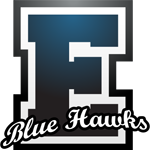 Just a reminder that there is no open gym tonight (Monday, August 6th). 
We will continue conditioning this week on Wednesday and Friday, 10-11 at Access.
Make sure you have all your paperwork ready and into the athletic department before the first day of tryouts (August 13th)  please.  If you are unsure if your paperwork is all set, please call the athletic department at the high school to double check.
Hope you all had a fantastic weekend!!