Hello All,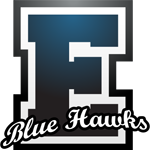 On Wednesday August 31st, there will be a parents informational meeting followed by a boosters club meeting.  This will be a good time to come meet the coaches and other parents.  We will discuss the upcoming season, the program philosophy in general and answer any questions you may have about EHS volleyball.  Also, the Boosters meeting will cover this year's fundraising activities and some general administrative needs for the season.
We will meet in the Morrisette room located just to the left of the cafeteria and directly across from the Library as you come through the main entrance of the school.  For any questions, please feel free to email Coach Mike.  For anyone that gets lost, the Varsity will be practicing in the Gym during that time.  Coach Kate will be happy to send you in the right direction!
We hope to see you all there!
Go Blue Hawks!