Hello Hawks,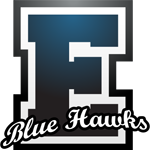 We have 3 Triple headers coming up this week on Monday, Wednesday and Friday.  All matches start at 3:30, 5:00 and 6:15 for Freshmen, JV and Varsity respectively.
Monday Away at Alvirne

Bus for Freshmen leaves directly after school
Bus for JV/Varsity leaves at 3:15 pm

Wednesday Home Vs. Londonderry
Friday Home Vs. Nashua North
Don't forget we have the Multi-Family Yard sale fundraiser on Saturday from 8:00 am to 1:00 pm.
Have a great week!
Go Hawks!
Coach Mike