Hello Hawks!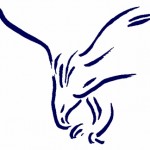 Tonight is Dig Pink night for the Blue Hawks.  This means, that tonight at our home game against Central Little Green we will be celebrating, supporting and raising awareness for those who have been affected by Breast Cancer.  There will be raffles, and baked goods along with concessions sales and we will be accepting donations to help raise money for the American Cancer Society.  Every little bit helps, so please gather all your loved ones and attend tonight's game!  Junior Varsity is scheduled to begin at 5:00pm and Varsity at 6:15.
We will also be having a fundraiser tomorrow for the Booster's Club to raise money for the program at Margarita's in Exeter.  If you go in to eat at this Margarita's location and mention the Exeter High School Volleyball Booster's a portion of your bill will be donated to the program.  Hope to see you all tonight for a fun-filled event!
Thank you all for all your support!