Hello Hawk Families!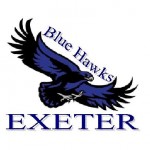 Maybe you have heard the news??  Thanks to Coach Ball and the athletic department, Boys Volleyball has been approved for operation!!!  There will be a sign up meeting tomorrow (Wednesday, March 18) directly after school in the small gym.  Here is the Flyer!
Anyone interested can come to the meeting with no obligation.   I am extremely excited to begin the newest chapter of the Volleyball program we are creating together!
If for some reason you cannot attend tomorrow, send an email here with your interest or any questions!
Thanks!
Go Hawks!
Coach Mike