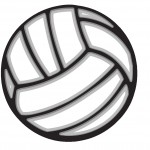 Hello Hawks,
Middle School Camp was a great success!  Thanks to all who came.  We had a blast getting to know you better.  Big thanks to Coach Kate for all her help and all the Blue Hawk Girls who volunteered (Paige, Jenna, Val, Hanna, Jess, Sammie… I hope I didn't forget anyone).
Summer Gym will continue next week as usual (Middle School from 4:30 – 6:00, Upperclassmen from 6:00 – 8:00 on Mondays).
Also, we are conditioning on Tuesdays & Thursdays at 7:30 am (meet at the gym, location to be determined based on weather and availability).
A reminder that Tryouts begin on Monday August 17th for ALL PLAYERS INCLUDING INCOMING FRESHMEN.  Tryouts are tentatively scheduled for 3:15 pm (registration at 2:45) on the first day and will continue through Wednesday or Thursday (please check the schedule for times as there will be multiple sessions taking place in the afternoon on those days).
Directly after tryouts conclude, we are in pre-season and practices for all teams begin.  The schedule will be posted soon (click here).  Remember that you need all forms completed (they can be accessed here).
Finally, if you still need a physical (and you WILL NEED to have a current physical), Access Sports is offering physical exams for a donation of $5.00 (or whatever you want to donate). Following are the dates and locations (all from 5-7 pm):
August 11th at Exeter Access Sports Medicine 775-7575
July 29th in Portsmouth
August 4th in Raymond
August 6th in Plaistow
August 10th in Rochester
See you all soon!
Coach Mike